Tsukishiro Earring
A bright and radiant pearl swinging tenderly by the ear.
Shimmering with a refined gracefulness, like the clear and silvery moon in the night sky.
Combination of pearls with an elegant luster and the dazzling melee diamonds.
This pair of mesmerizing earrings could make the wearer's face shine like the moon.
Carrying a natural and dignified color, the pearls sway delicately by the ear.
Elegant but also adorable, which is one of the reasons why they are beloved by many.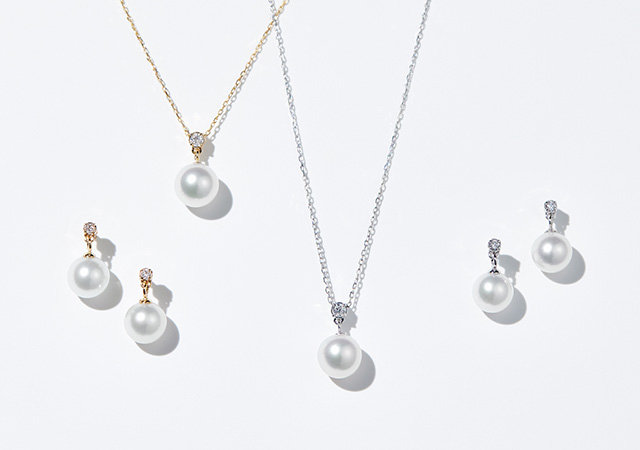 PICKUP
Shiro Shinjyu
「"The pearl" emanates grace and brilliant shine.
Full of natural beauty and exuding pearly luster,
"SHIRO SHINJYU" is proof of I-PRIMO's emphasis on quality.