Convenient reservation service
Customers with reservation
will be serve with priority.

You may make a booking
up to 30 days in advance.

You may make a booking
up to 30 days in advance.
Make a reservation for a smoother ring selection process.
Make a reservation for a smoother ring selection process.
Searching For The Ring That Best Suits You
The store has nearly all kinds of rings in stock which are available online. You may admire them or try them on to find the ring that best suits you. Please take time to feel the quality of the diamond and the hand feel that our company has pursued for many years.
From Selecting to Purchasing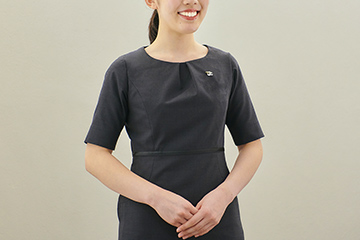 STEP 1

Consulting with Customers on Their Preferences and Requirements

Even if the preferred ring is not yet decided, our consultants will recognize customers' preferences and budgets and recommend the most suitable ring based on their professional expertise. If there is already a preferred ring, please inform the staff.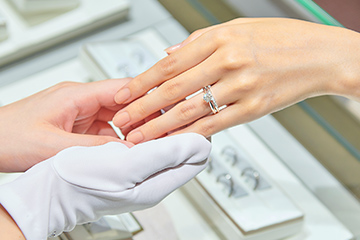 STEP 2

Trying It On

You may try on every ring that we recommend. Please feel free to discuss with the staff regarding your impression on the design, comfort, and touch when you try it on.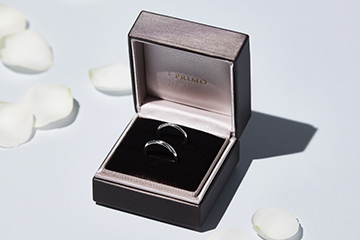 STEP 3

Select Your ideal Ring

You may try on the rings at our stores as many times as you wish. We will assist you in picking out your ideal ring.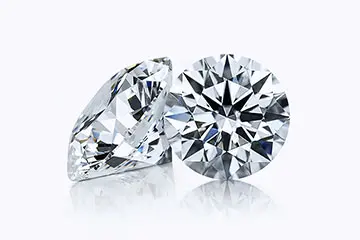 STEP 4

Diamond Selection

If you choose a engagement ring, after the design is decided, the size and the grade of the diamond will be chosen based on the preferences of the new couple.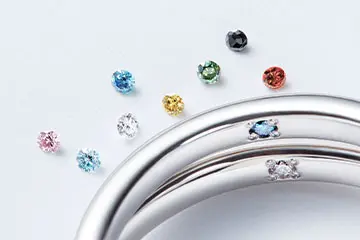 STEP 5

Ring Size Selection and Additional Services

Next, the new couple will select their ring size. They may also choose the engraving services, or to have Promise Diamonds or birthstones set on the inside of the ring.
STEP 6

Fill Out Customer Information

We will ask customers to fill out their information to confirm the chosen product. Additionally, they can also sign up for membership at I-PRIMO and enjoy the member-exclusive benefits and services.
Strict Epidemic Prevention Measures In-Store
In order to avoid crowded and close contact within confined spaces, the stores have created an environment where customers can shop at ease. The company has enacted the following epidemic prevention measures.
In-Store Epidemic Prevention Measures
Doors are open at all times for ventilation.
Alcohol disinfectants are stationed.
Wear masks at all times.
All equipment, reserves, and rings are cleaned and disinfected.
Air purifiers and humidifier are placed in use.
Ensure social distancing.
All sales staff are under health monitoring.
Professional Diamond Jewelry Consultants Will Help You Choose "The Ring That Is Destined For You"
I-PRIMO provides a selection of up to 8,000 diamonds and more than 200 distinctive designs. There are more than 1,000 designs if customized styles are included. A professional diamond jewelry consultant will recommend rings based on the wishes of the new couple. Please feel free to try on and experience the feel and design of the ring.
Voice
Sharing memorable moment of our customers ar I-PRIMO.
Our Wedding Ring :)

We have a good first impression of I-PRIMO. There are many choices of wedding ring. This Japanese brand has excellent service! I-PRIMO staff attentiveness and they have lot of product knowledge, they have detailed explanation in understanding what we want before making suggestions. We think after service is super important especially if i need to clean my ring. All the staff who help us is super..

Our Marriage Story

I first heard of I-PRIMO from the internet advertisement and it drew my attention for Its excellent design. My experience of purchasing my first ever diamond ring was excellent with Miss Daphne Lee ,My diamond consultant, she shared her knowledge of diamond by introducing what 4C were and gave her professional advice to help me find my perfect ring ,it is her professionalize and enthusiasm to make..

Nice Day

A wide variety nicely designed with a range of wedding band choices. We feel the consultant Suki is very patiently offer assistance as well as suggestions based on customers preference, appreciate a lot. Also, it's important about we change the size that I-PRIMO provided the service. It's a life-long rings. Suki listen attentively and observe our preference thank you! We are very enjoy the cha..
FAQ
I have no knowledge about bridal rings and I'm worried. Could I get a detailed explanation at the store?

Our specialized staff with qualifications will support you in choosing the ring of destiny that suits you best. Please feel free to ask us anything you're unsure or concerned about.
Should I make a reservation before going to the store?

You can visit us without a reservation, but if you make a reservation in advance, we can guide you smoothly without having to wait.

I'm considering visiting for a consultation, how long does it usually take?

A. It varies depending on the customer, but typically it takes about 1.5 to 2 hours to take a leisurely look at everything. If you're in a hurry, please let us know in advance and we'll guide you accordingly.
How long does it take for the lead time?

A. Generally, it takes about 4 weeks to complete. Some designs can be expedited if needed. The lead time depends on the design, so please check with the store for details.