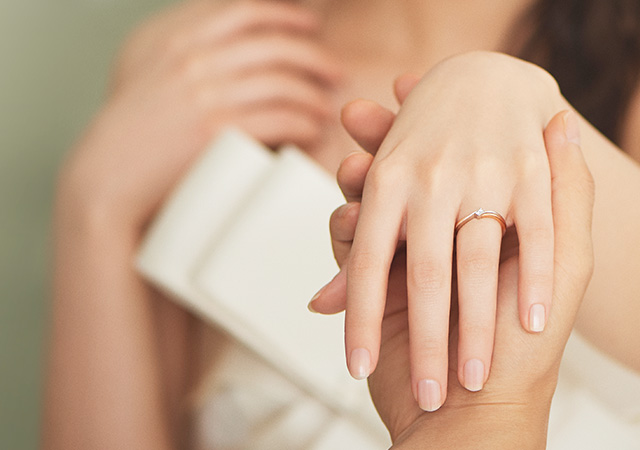 How to choose a wedding ring most suitable for oneself.
Because wedding rings are worn for a long time, you would certainly want to select the most ideal ring that truly suits you.
Here are the three key points when choosing the wedding ring that is truly perfect for you.