Hadar
The round shape ring and prongs were inspired by the warm hugs of two loving souls.
A small heart shape was made at the bottom of each prong representing the love with each other. The simple and elegant design is suitable for every occasion. Hadar is one of the brightest stars in the night sky.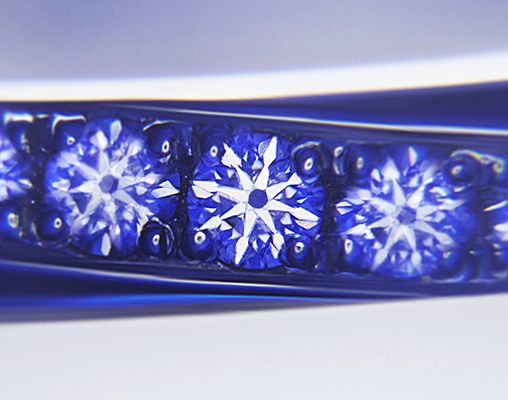 Heart
&

Cupid
A guarantee to excellent brilliance
The cut of a diamond greatly impacts its brilliance and "symmetry" is the most important criteria for brilliance in a good diamond cut. Hearts & cupids diamonds (with eight symmetrical hearts and eight symmetrical arrows patterns) are the diamonds that are cut to perfect proportion, bringing the lights reflection to its highest.
(Left) Diamond with patterns of Cupid's arrow in the face up position.

(Right) Diamond with patterns of heart when viewed in the table down position